Dr. Casey W. Smith, Founding Elder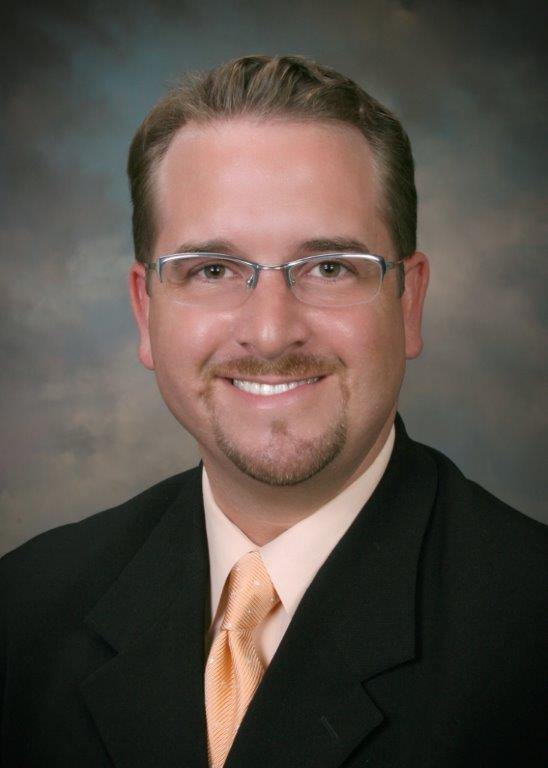 Dr. Smith has served in the Gospel Ministry since 1999. Some of his ministry experiences are listed below:
MINISTRY:
1997-2000: Gideons International, Missionary
2000-2001: Asst. Prison Ministry Coordinator for Gideons NC Area II (Asheville-Charlotte).
2001-2003: Chaplain, NC Republican Party, Catawba County
2004-2005: Gospel Ministry License/Certification, Harvest Baptist Church
2005-2006: Ordination, Minister's Fellowship/Summit Bible College
2007-2008: Founded Whole Armour Ministries
2008-2009: Published The Great Gulf Between Catholicism & Christianity
2010-2013: Bethel Baptist Church, Deacon (2012-2013)
2010-2011: Bible Training Center Sponsor, W.A.M.I, Ravulapalem India
2013-2014: Founding Elder/Pastor, Covenant Reformed Baptist Church
EDUCATION:
1996-1997: Certificate in Biblical Studies, Liberty University
1999-2002: B.S. Theology, Global Theological Seminary
2002-2003: M.S. Divinity, Global Theological Seminary
2005-2008: D.D., Summit Bible College
Dr. Smith developed a hunger for understanding church history, theology, and doctrine early in his Christian walk. A calling into apologetics was affirmed in his life while witnessing a liberal and humanistic tendency among many baptist congregations to focus on the will of man and what he calls "moral theology." Having begun his studies at Liberty University, he was exposed to groups like The Moral Majority and had a front row view of Evangelicals and Catholics Together (ECT) from which the ecumencial results bore comments from men like Billy Graham stating 'the visit of Pope John Paul II to the U.S. is an event of great significance not only for Roman Catholics, but for all Americans as well as the world. In the short time he has been Pope, John Paul II has become the moral leader of the world. My prayers and the prayers of countless other Protestants will be with him as he makes his journey" (Religious News Service dispatch, New Neutralism II, p. 40, 1979).
In light of the tremendous influence of the Grahams, Falwells, and Colsons of the world, Dr. Smith was called not only to preach the Gospel but to "be set for a defense" of it. (Philippians 1:17). The fruit of that calling resulted in the release of his first book, The Great Gulf between Catholicism and Christianity in 2008. With that work, Dr. Smith established a reputation as a "loyal pit bull" among his brethren in the ministry while affirming his credibility as a student of God's Word. The book has done well and serves as a resource for bible colleges and seminaries for their comparative religion courses.
While the burdened remained for Dr. Smith throughout his ministry to expose pseudo-Christian cults like Roman Catholicism, Jehovah's Witness, and Mormons, a deeper look closer to home led him to examine Southern Baptist Convention leadership as well as his own home church. In witnessing what he calls "grievous doctrinal and leadership abuses," Dr. Smith looked deeper at both Dispensationalism and the fruit of semi-Pelagian heresies contrasted with the Reformed Theology or The Doctrines of Grace. As for Dispensationalism, it went largely ignored by Dr. Smith over the years, but in light of failing to find Scriptural support for it being taught, it was now at the forefront of his thoughts as he compared "spiritual with spiritual" (1 Cor. 2:13) both in the context of practical theology and historic Christianity. Dr. Smith said, "it's an eerie thing to see the parallels between the average SBC pastor and that of the local parish priest as many decisions go unchecked or questioned as though an extra-biblical dose of authority was given, and if you dare question that authority, you're immediately considered one who would "touch the Lord's anointed" (Psalm 105:15). This mentality, in Dr. Smith's view, closer resembles that of a cult than of a Biblical picture of leadership with Jesus Christ as the Head, the Holy Spirit leading in worship, and each congregation working together under the shepherding oversight of Biblically-qualified elders.
As much as pseudo-Christian cults demonstrate, Dispensationalism was viewed by Dr. Smith as apostate.. "It has become so rampant," says Dr. Smith, "that I began to noticed a vigilant effort by many SBC pastors to drown out the voices of proponents of historic Baptist teachings known as The Doctrines of Grace as though the resurgence of it was a threat to the promise of God's Word not to "return unto Him void" (Isa. 55:11).
Through much prayer and study of God's Word, Dr. Smith concluded that what had been representative of historic Christianity and more specifically in his own experience and Baptist heritage, led him to a resurgence at heart for understanding Reformed Baptist principles of theology, principles born out of the Reformation, principles born from persecution on penalty of death to those who would challenge or question the antichrist Popes of the past. In a similar way, that persecution rages in a more subtle manner, but it rages nonetheless. The principles of reformation demonstrate a high view of God's sovereignty while looking to the faithfulness of the Reformers who "loved not their lives even unto death" (Rev. 12:11) as an example for standing fast on the Word of God. Reformed Baptist theology, The Doctrines of Grace, the Gospel itself, is the faith of reformed Baptists like John Bunyan, Benjamin Keach, and Charles Spurgeon, to name a few. As Dr. Smith testifies, "From their example, from the example of the Reformers like Luther, Calvin, Knox, Zwingli and others, from the Apostles, and most importantly, from the example of Christ; I hope to demonstrate Biblical Christianity for the glory of God and good of the brethren. Everything I teach or preach must be wrapped up in the glory of God putting men where they belong - not in a pulpit high above the people, but prostrate before the Lord Jesus Christ, at the foot of His cross!"
With a revived sense of the glory of God, a love for His Word and His church, Dr. Smith resigned from his previous position as a Deacon prayerfully trusting the Lord to lead he and his family to "green pastures" (Psalm 23:2) where the Word of God is not hindered by man-centered theology. As the support from friends and church members has been overwhelming, the Smith family would testify that "a man's foes shall be they of his own household. He that loveth father or mother more than me is not worthy of me. And he that taketh not his cross, and followeth after me, is not worthy of me. He that findeth his life shall lose it: and he that loseth his life for my sake shall find it. He that receiveth you, receiveth me, and he that receiveth me receiveth him that sent me" (Matthew 10:36-40). For Dr. Smith, the momentary trial in the face of ridicule, slander and persecution is a "light affliction" (2 Cor. 4:17) and blessing to stand on the Word of God with the Lord Jesus Christ.
The fruit from that trial is the blessed privilege of establishing Covenant Reformed Baptist church, in Shelby North Carolina. Dr. and Mrs. Smith have been married for sixteen years and live in Shelby with their three precious children, Niyah, Sophia, and Asher. As a bi-vocational Pastor, Dr. Smith is the President of Lionshare Investments LLC in Gastonia NC where he directs retirement and investment planning needs of individuals, corporations and ministries. As a student of the lake Dr. Larry Burkette, Dr. Smith has been recognized by his industry peers and clients with the coveted Five Star Professional Award ranking as a preferred choice for investors throughout the Carolinas who value wise planning with a Biblical worldview.
---
Elders & Deacons:
Currently, Dr. Smith is discussing with faithful men the opportunity of serving in the capacity of Elder and Deacon at Covenant Reformed Baptist Church. Per the church Constitution and By-Laws, Dr. Smith will serve as the primary teaching Elder but equal with all other Elders having no extra-biblical authority. This is a great departure from the pastor-led or what Dr. Smith calls "CEO-led" model found in many churches who have simply abandoned the God-ordained model of leadership. Covenant is established under the leadership of a plurality of Elders with the support of Biblically-qualified Deacons while trusting God to bring them into the Covenant family, as He will.